How can I play moshi monsters rewritten
You must download the game (Available for Windows and Mac).
You can find more information on the download page
I cannot plant seeds in the garden
The garden is currently under construction and will be available soon.
you can use the Free Moshlings page to get any moshlings you want.
Can i play from my chromebook
Currently you cannot, You will be notified if this becomes possible
I did not receive the activation email
If you did not receive the activation email, You can log in directly
How do I use secret codes
You can find a list of the available secret codes here
You can enter the codes on the secret codes page from here
I cannot play games in the fun park
You can find fun park games here
Do I have to pay for membership?
No, you do not need to pay for anything, Membership is free for everyone
Is the Application safe?
This application is definitely safe and does not contain any malicious code. However, it is unsigned, which is why you will receive a warning when you open it for the first time.
is there a way to lower the sound?
yes.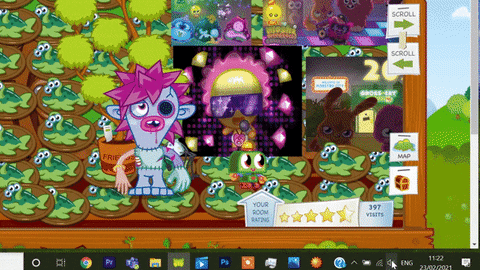 What updates will be next
- Video gifts.
- The Garden
- Colorma