Greetings again Moshi Fans! What a day it has been. I was walking down Sludge Street earlier today, only to find out that Mizz Snoots has some precious new items on sale. But I do warn you, these items are incredibly difficult to attain.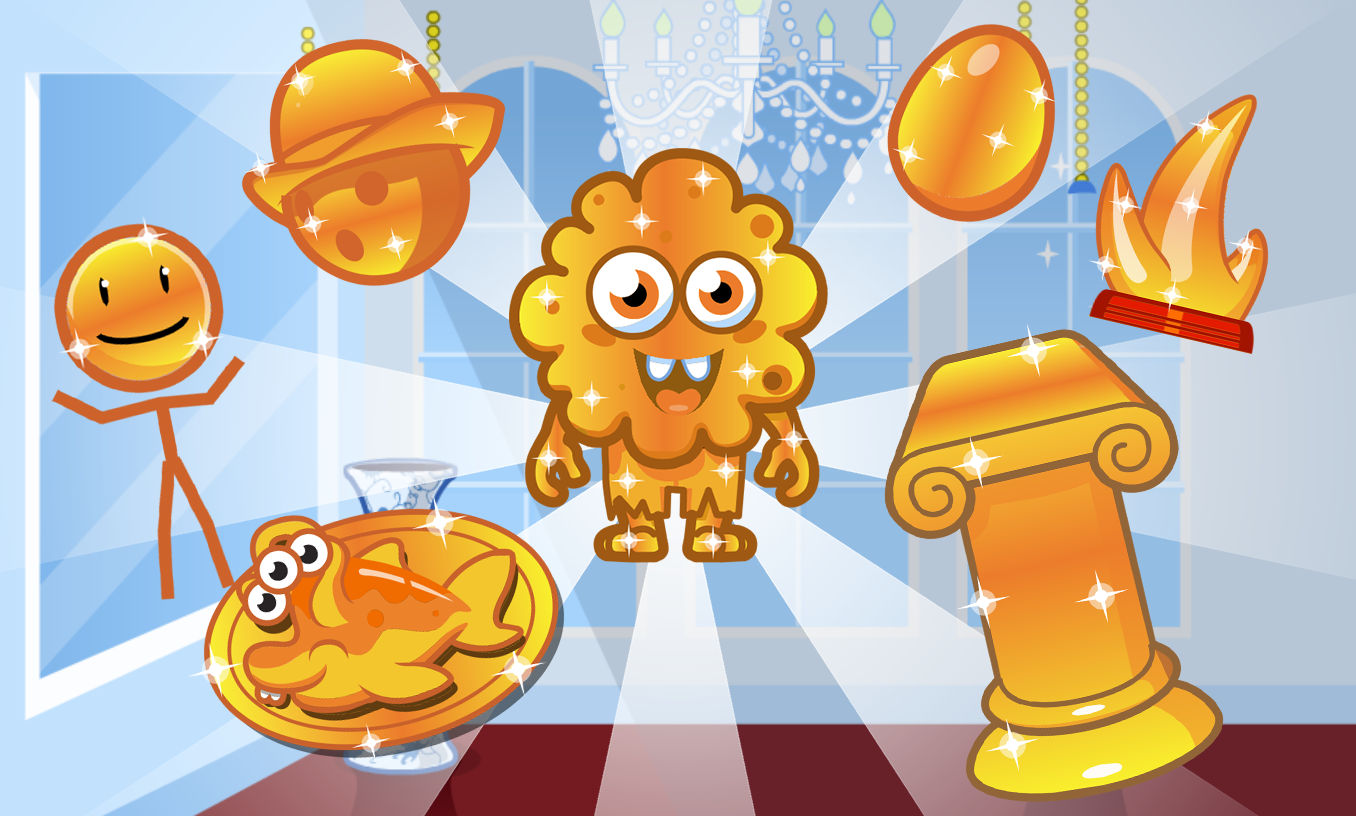 The items on sale might seem familiar to you but get this - they are completely made from GOLD! There are seven of these gold items to collect!
Gold Easter Egg
Gold Bowler Ball
Gold Hornament
Gold Plinth
Gold Splongeblob Scarepants
Gold Walltrout
Stickies - Gold
As these items are incredibly rare, they can only be obtained by players who have made it to Level 50. These are for incredibly dedicated monsters. However, it's not too late to start! In this monster's opinion, the best game to level up with is the Great Moshi Beanstalk. I've also heard with that game quantity is more important than quality. So the more games you play will overall get you more XP in the long run. But make sure to not spend too much time trying to level up!
In the meantime, I have a code for a special golden item for all players! Use code: SUPERSHINY to obtain a rare golden guitar!
Keep your eye out for more...