What are BFF News
Date: Dec 11, 2021
Category: Playing moshi
By: Admin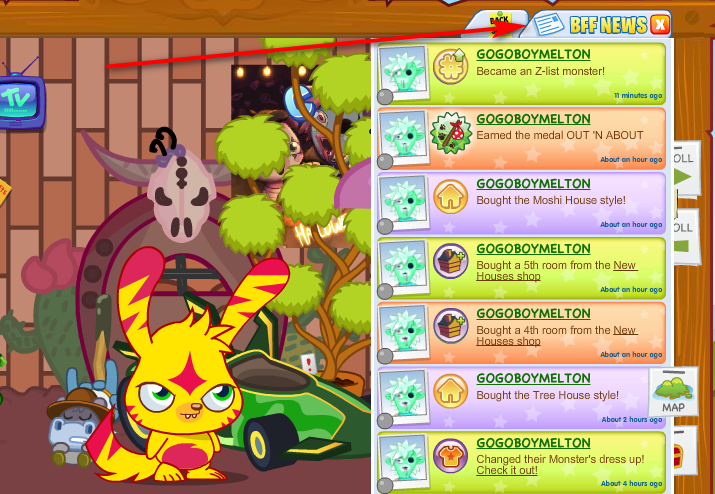 When you're in your monster's room, you'll see the BFF News icon in the upper right-hand corner, so click on it to see what your Best Friends have been up to lately!

You'll know when they :
Update mood
Update favourite moshling
Update favourite food
Updated favourite music
Complete mission
Caught moshling
Sent gift
Received gift
Updated monster color
Level up
Beat Daily Challenge average score
Beat Minigame highscore
Update monster dress
Bought house style
Bought room
Increase monstar
Gets a medal
To make someone a BFF you will need to find their name on your friends tree, hover over it and click the star next to their name. members can have up to 11 BFF .